We have carefully chosen the most interesting wall fashion proposals for 2020. This trend selection is surely coming strong, so be sure to upgrade your interior with our options at Decor2go. Take a look at our web catalog to find the most trendy wallpapers, and don't forget to visit us at St. Vital center and Outlet mall.
At Decorgo we are happy to share our decoration expertise. We are committed to enhancing your lifestyle by upgrading your interiors, especially, wall coverings. For this reason,  we present you with the most relevant wallpaper trends for the upcoming 2020. As usual, wall fashion has alternatives for everyone.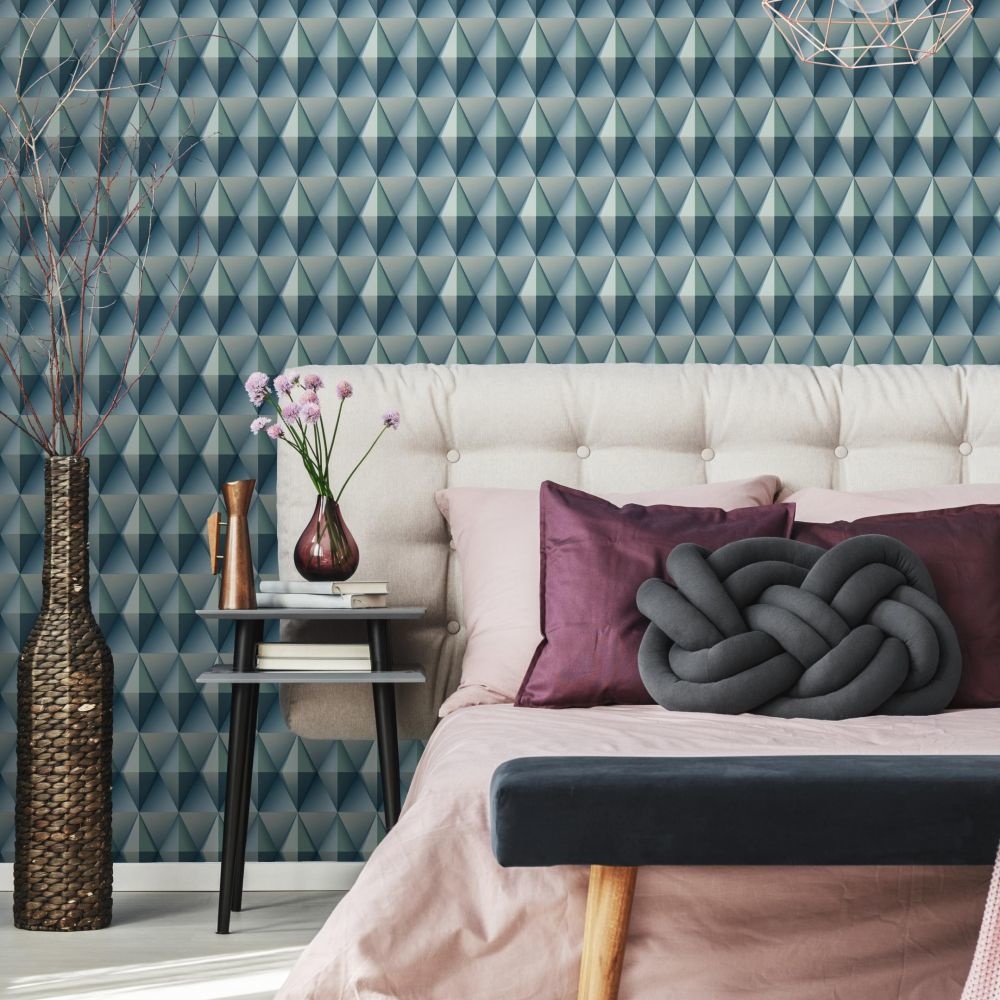 1. 3D wallpaper: This type of wallpaper is edgy and bold. It makes rooms look alive, dynamic and contemporary. Applying a 3D wallpaper will add realism and texture to your rooms. Be sure to imagine your space from the distance and try choosing a visible wall for the main 3D design.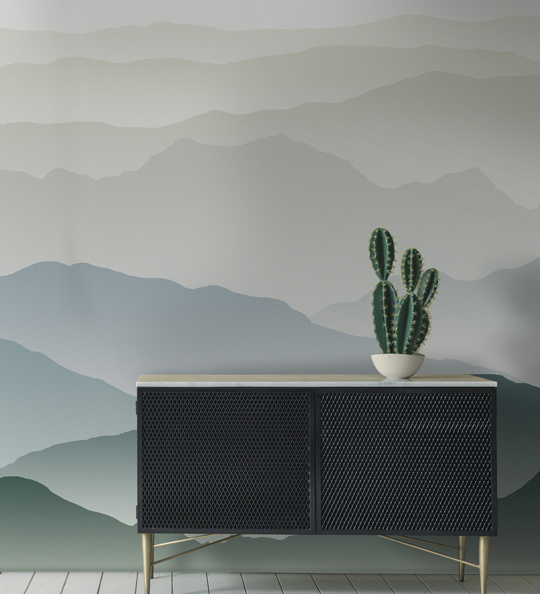 2. Gradient wallpaper: Gradient wallpapers are modern and transitional. We encourage you to play with colours fading vertically from your walls. The stylish, arty and innovative trend for 2020.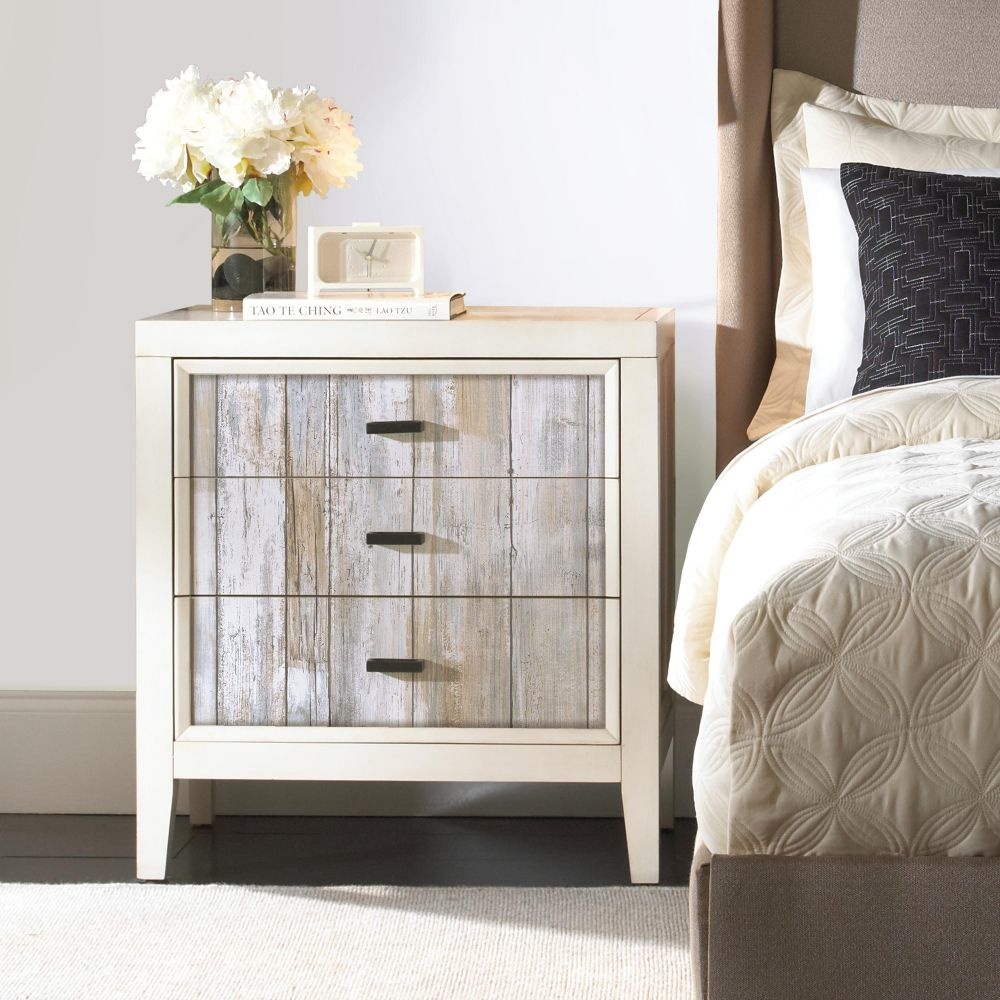 3. Wallpaper on furniture and other surfaces: Customization is always welcome in the interior design world. Give your furniture, kitchen counters, and surfaces a new and fresh look. Wallpaper can provide a new life to your favorite furniture piece.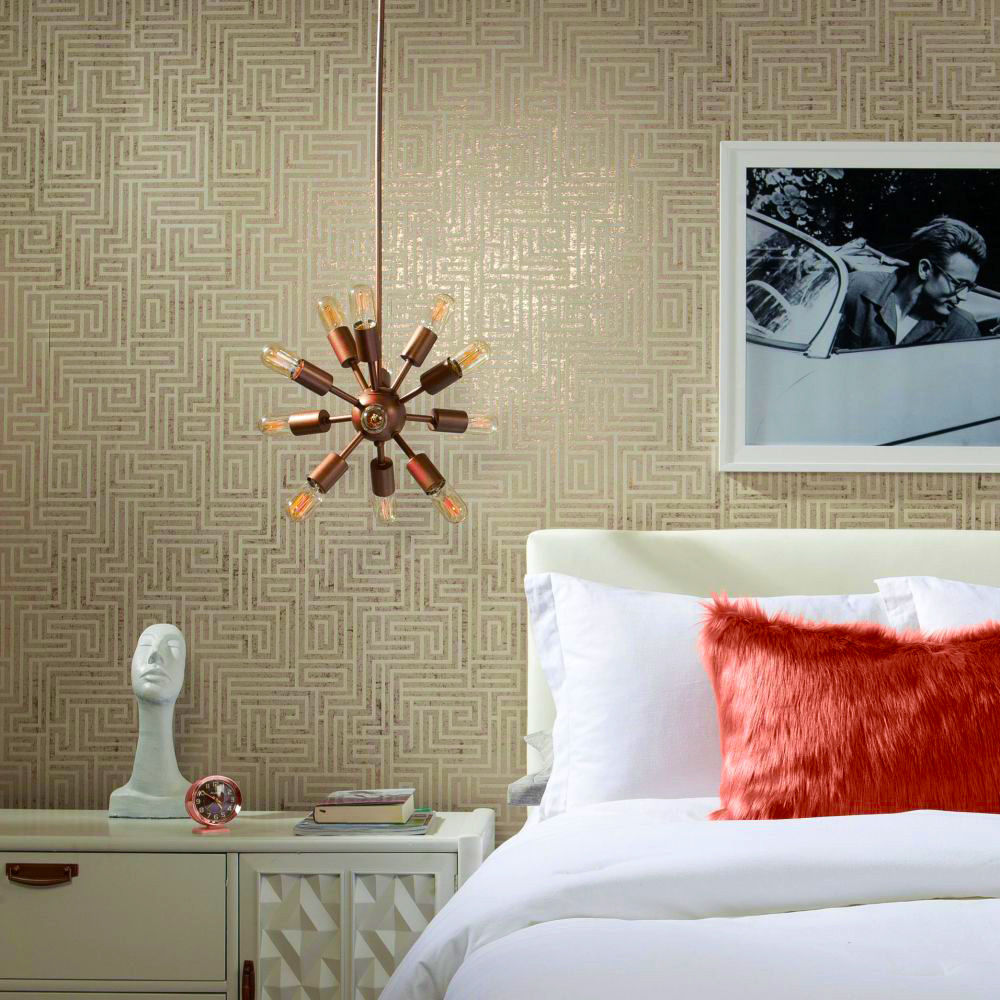 4. Metal-like wallpaper: This type of covering resembles industrial finishes. It is ideal for people that like being creative and taking risks with their decoration style. It is contemporary,  bold, and unpretentious. It also grants luxury and glamour.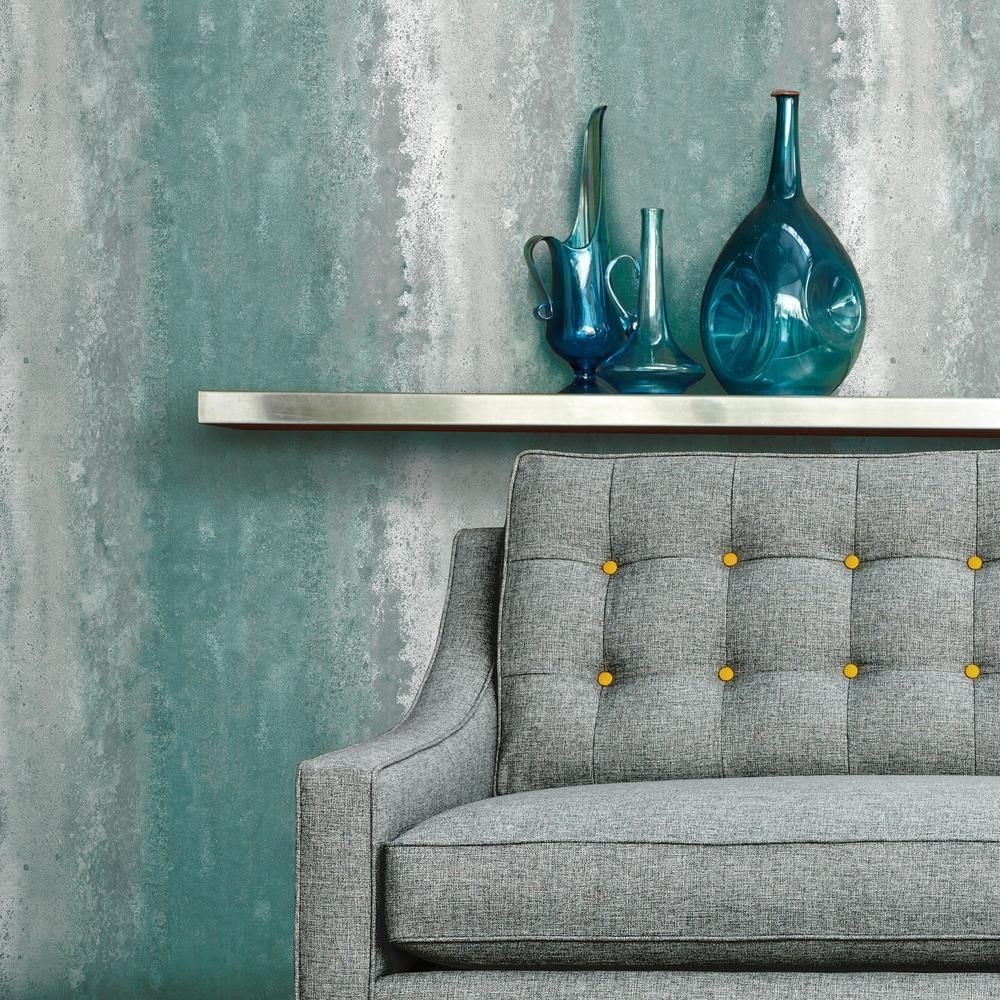 5. Abstract wallpaper: Comes ludic and colourful for 2020. Ideal for socially active people.  A proper abstract wallpaper is a magnificent conversation starter for your guests.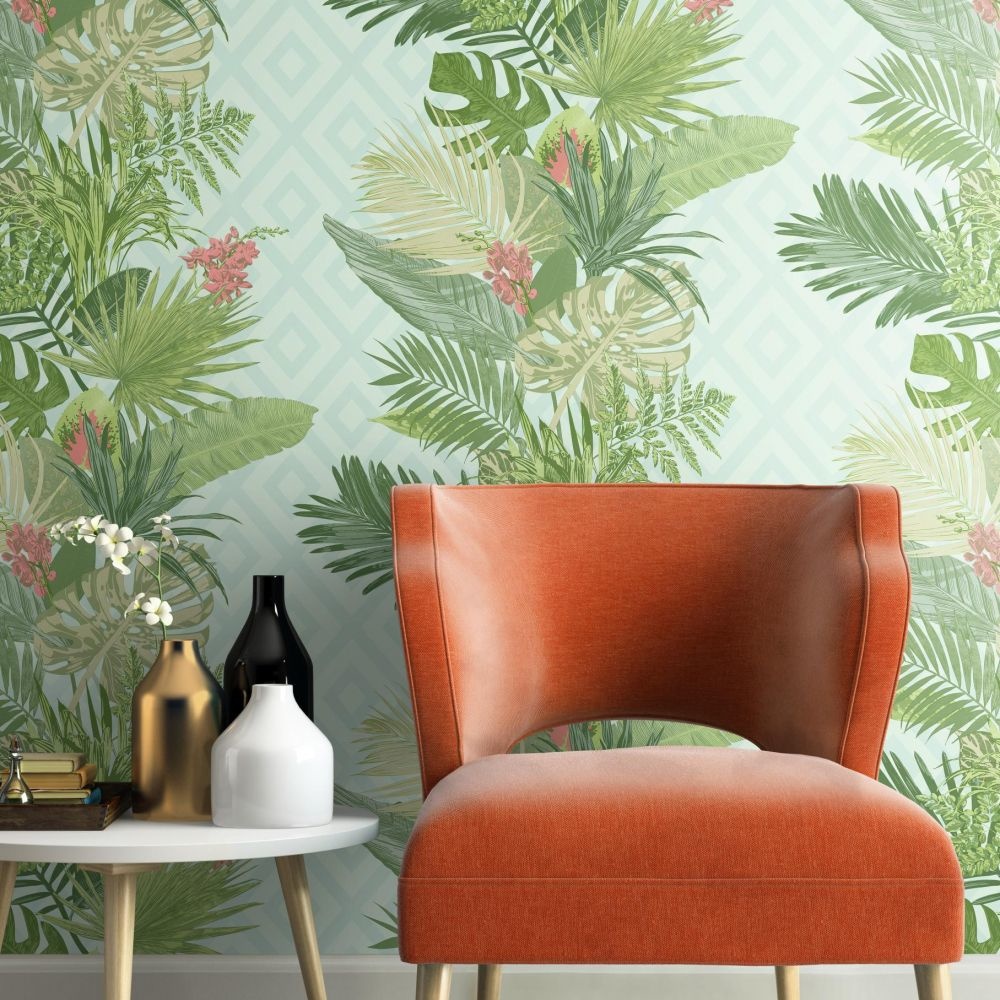 6. Tropical theme wallpaper: Fruits, leaves, trees, animal skin patterns. Ideal for interiors with few furniture and decoration pieces. They provide a magnificent charming atmosphere when correctly balanced.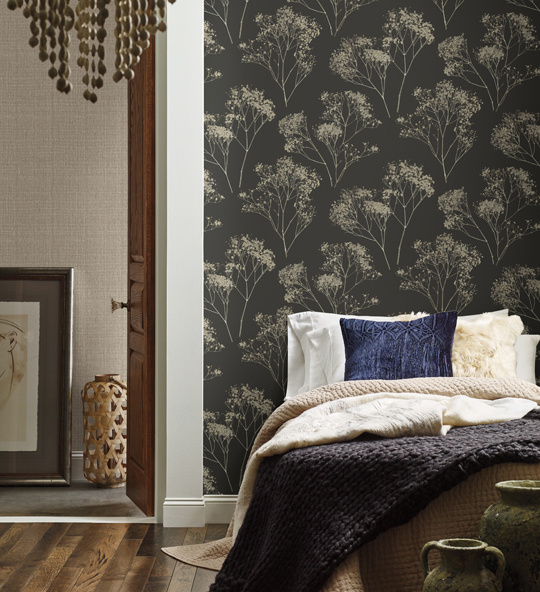 7.Combination of wallpapers: Using different styles of wallpaper in the same space is always a good practice.  Determine a focus or main wall, apply the most attractive-looking design there. Then move to the adjacent walls with monochrome designs.  This method can result in highly creative and innovative results. Dare to play with wallpapers, just remember the key is to use complementary colours, patterns, and styles.